Garden of Perfect Brightness
This was the largest of the three gardens that later gave its name to the entire site, and included numerous ponds and hills, all man-made. Today we have a certain idea of ​​the landscapes offered by this park thanks to the "40 Views of the Garden of Perfect Clarity" commissioned by Emperor Qianlong to artists Tang Dai and Shen Yuan, which accompanied poems written by the Emperor.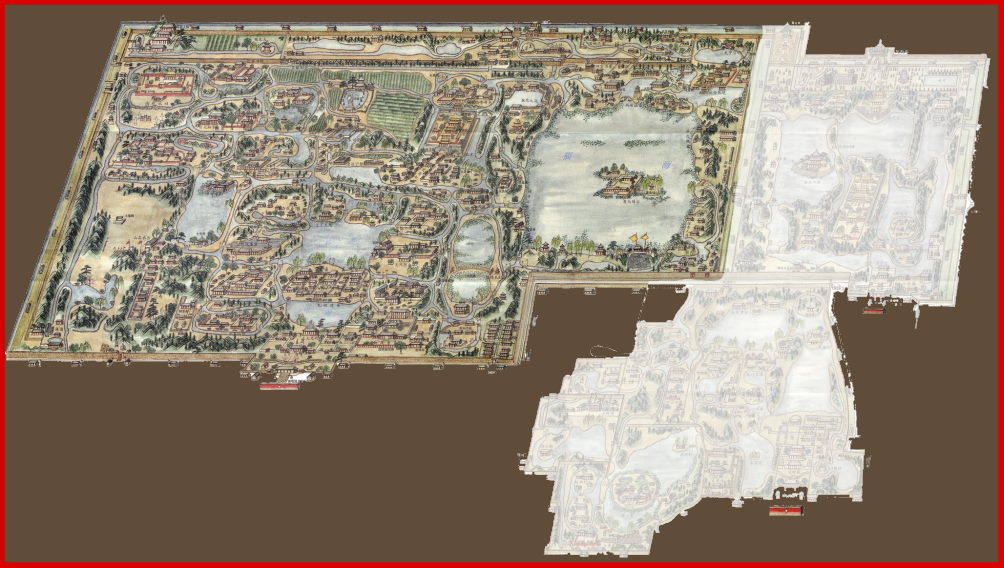 This album was stolen by a French soldier during the looting of the Old Summer Palace. In 1862, the French Imperial Library acquired it from a Parisian bookseller. These paintings are now stored at the National Library of France, and are accessible to scholars around the world.
Some landscapes are reproductions of famous and/or mythological views of China. Thus, the highest point of the garden represents Mount Kunlun (昆仑), the axis of the world according to Chinese mythology.
Yuanmingyuan was also home to one of the most important libraries of the time (Wenyuan, 文源阁). Built in 1774, it housed nearly 120,000 volumes, which were unfortunately lost in the fire of 1860.